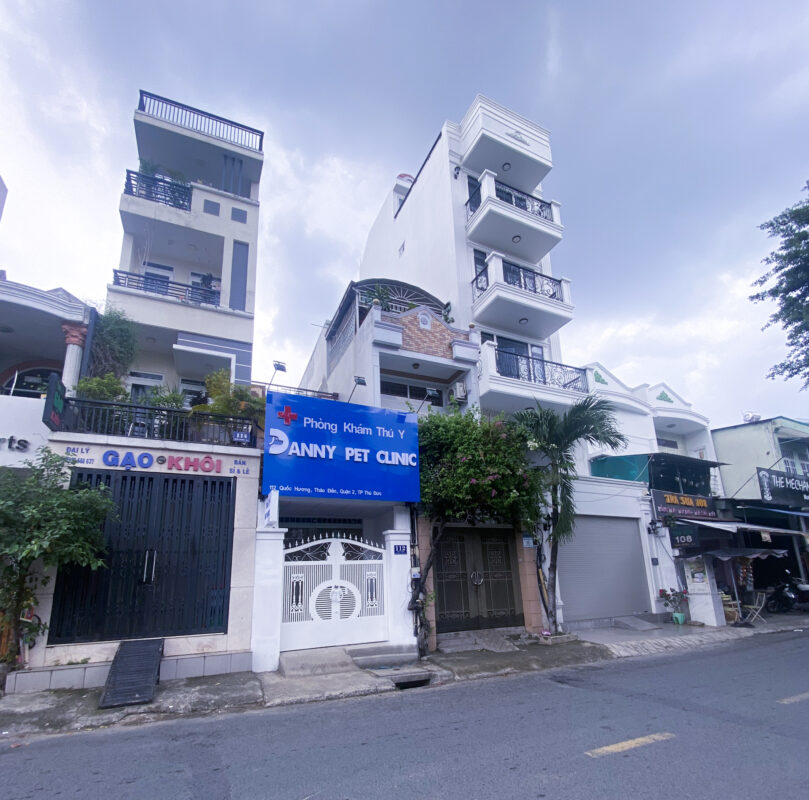 Address:
112 Quoc Huong Thao Dien District 2 (Thu Duc City)
Life is more and more modern, material life is full, people are more and more interested in spiritual, cultural and sports life. One of them, petting is chosen by many people. Because, pets not only help people to relax mentally, entertain with their innocent and lovely expressions. But taking care of pets also helps people practice meticulousness, kindness, responsibility, and love.
In Ho Chi Minh City, veterinary clinic services develop quite strongly.
Danny Pet Clinic is one of the strong and reputable veterinary facilities in the field of pet care today in District 2 (Thu Duc City), trusted and highly appreciated by many customers. . We are available 24/7/365 days a year, always striving to mobilize the best resources to ensure that pets are actively examined and treated.
– A team of experienced veterinarians with high professional qualifications, dedication to the profession, high responsibility in work, love animals.
Development History
At DANNY PET CLINIC, our team of doctors participate in the training courses of the World Small Animal Veterinary Association to improve their capacity and work at the hospital with modern facilities to maintain standards. High standards in animal health care.
Services provided by DANNY PET CLINIC include:
• Examination and treatment
• Laboratory – Diagnostic Imaging
• Surgery, sterilization
• Prevention of parasites – Vaccination against cats and dogs
• Pet beautifying service, trimming hair, bathing dogs and cats
• Home medical care
• Petshop, sales, accessories, food